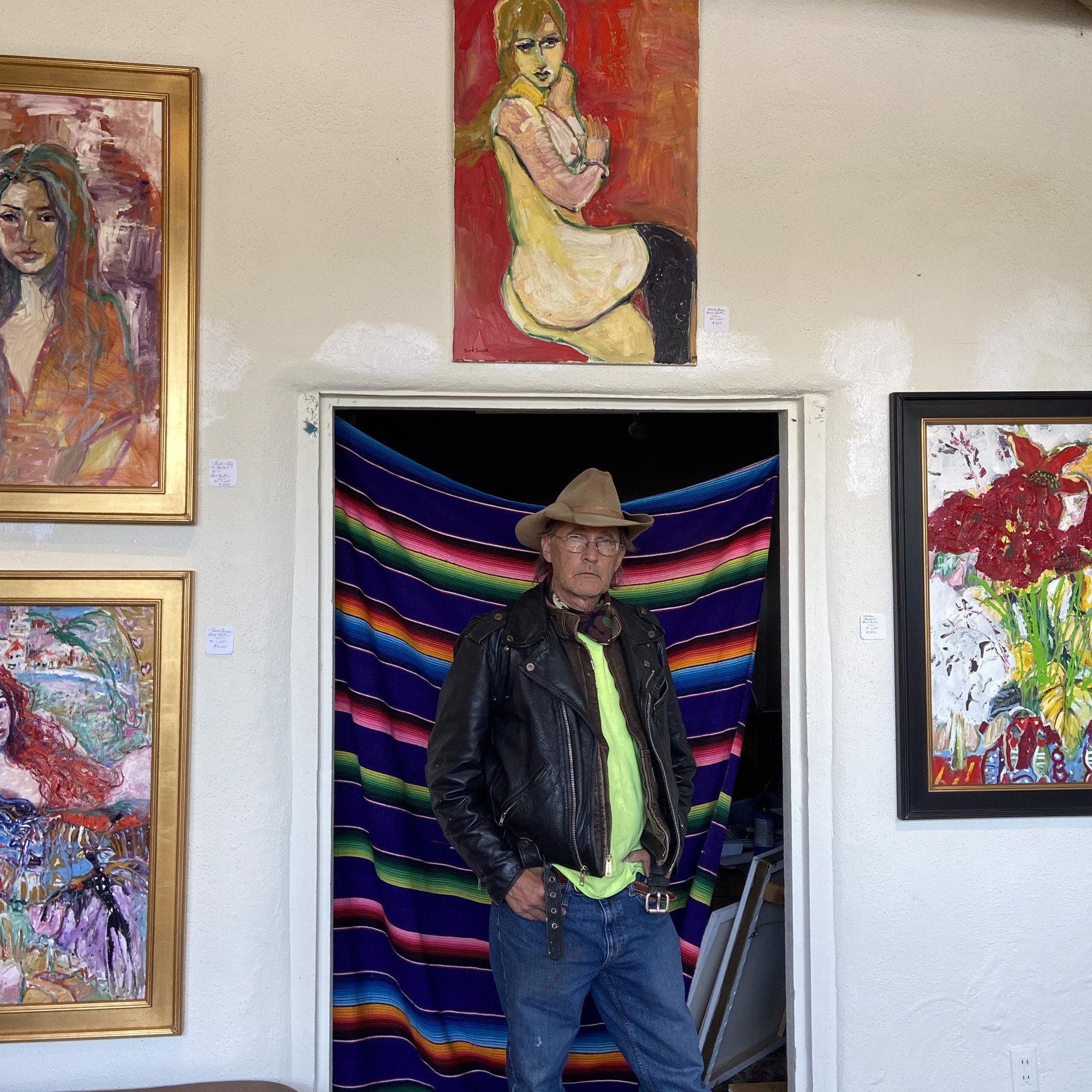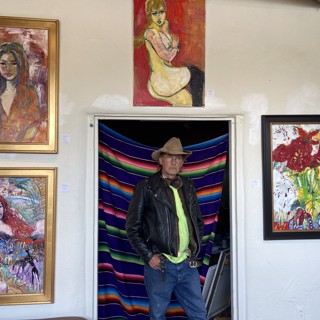 I became an artist without knowing it. I just loved to paint and draw. In preschool I remember winning the drawing contest for Thanksgiving, a big turkey was my subject…with bright, colorful tail feathers. I don't think my style has changed much since so I was always an artist from my earliest memory.
I paint because I love to… It's just that simple. I love it when I can share a painting with someone and bring positive energy to his or her home or environment.
I have a gallery in Santa Fe, because it is my destiny. Just like the acorn is destined to be a tree…that is where my life has brought me. I embrace that and am happy, feeling I am on purpose for the first time in my life. I have arrived where I am supposed to be.
I have a wide range of inspirations and appreciate that each demands a different approach. This excites me as I feel my way through each painting, realistic or abstract.
Many collectors ask me where my inspiration comes from. When the monarch butterfly goes to South America he is driven by some unseen force that cannot be explained. That is what being inspired feels like to me. It cannot be explained and takes me to places I have never been before and will never understand.
I have found that making a great painting is not so much about my education or technique but about not being afraid to bear my soul for all to see. Of course, there are some that would disagree, but so much of what we think is really just our own personal perception or illusion of the way we perceive things to be. Make no mistake; if a painting is truly a masterpiece even the "novice eye" feels something that transcends words in the presence of such work. A piece of heart and soul in each brush stroke command such attention, making a timeless classic painting to always be enjoyed.
If I haven't already, I hope I have the privilege of sharing a painting with you.
Read More